Mattel Chopcycles
Chopcycles - Wheels Introduction
Info.
Both Front and Rear Wheels are the same across all Chopcycles regardless of year.
The Front wheels are the same Front Wheels used on all RRRumblers that were developed for the 1971 Road Hog and carry it's part number 6010. The Front Wheel is made up of a Kraton Tire around a Listran 743 Spoked Wheel and used a Nylon Axle. The entire Front Wheel Assembly 6010-9589
The Rear wheels were developed for the 72 Bruiser Cruiser and all chopcycles have these wheels.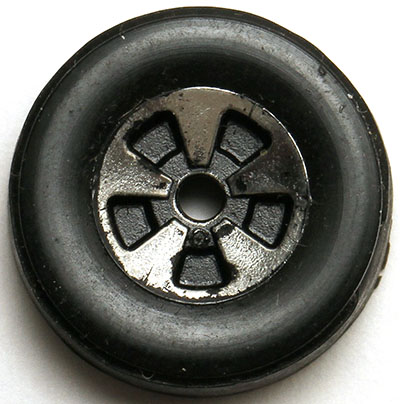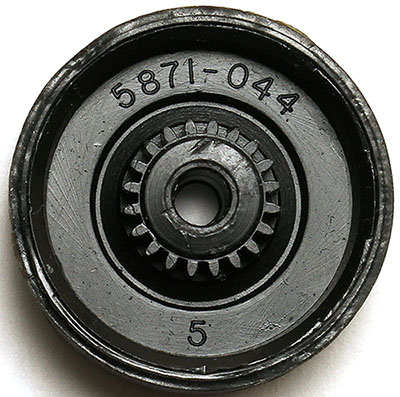 Rear has a molded in gear to drive them.
Home
|
FAQ
|
Site Map
|
Links
|
Sell-Trade
| |
Search
|
Copyright © 2022 www.HWPowered.com All rights reserved.
The pictures and descriptions on this site may not be reused without obtaining prior permission.
Sizzlers, Chopcycles, Earthshakers & HotLine are a registered Trademarks of Mattel Inc. This site is not affiliated with Mattel Inc. in any way.